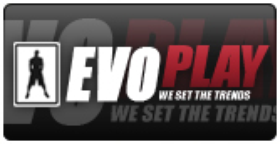 The goals for the team are properly defined. After winning the Playoffs, Reality.DotA could make its way into the 1. Division of the Pick League and is definitely motivated to win a place up on the podium at the end of the season. EVOPLAY is convinced about the team's ability to achieve such a place, so as of today Reality.DotA becomes EVOPLAY.DotA.
Statement Benjamin 'BeN' Lange:
I am happy and proud at the same time, that we're playing from now on for the organisation evoplay and represent them in the DotA scene. With Evoplay we've found an optimal and at the same time a very future-oriented project which can support us in every kind of view. A family atmosphere, realistic goals, but above all, good relations with the management should be enough for a long and successful future.
Statement EVOPLAY:
We are very pleased to offer the team as well as Mirsad 'DeMeNt' Djokovic a new 'home'. The team has an amazing potential and we are convinced that they will represent us in a very respectable and honourable way. Also from a human point of view, we are definitely on the same wavelength so that nothing could disrupt our long-term collaboration.
Links:
19. jul. 2009
Comments
No comments, be the first to add one!
To post a comment, please login.